2012 March 18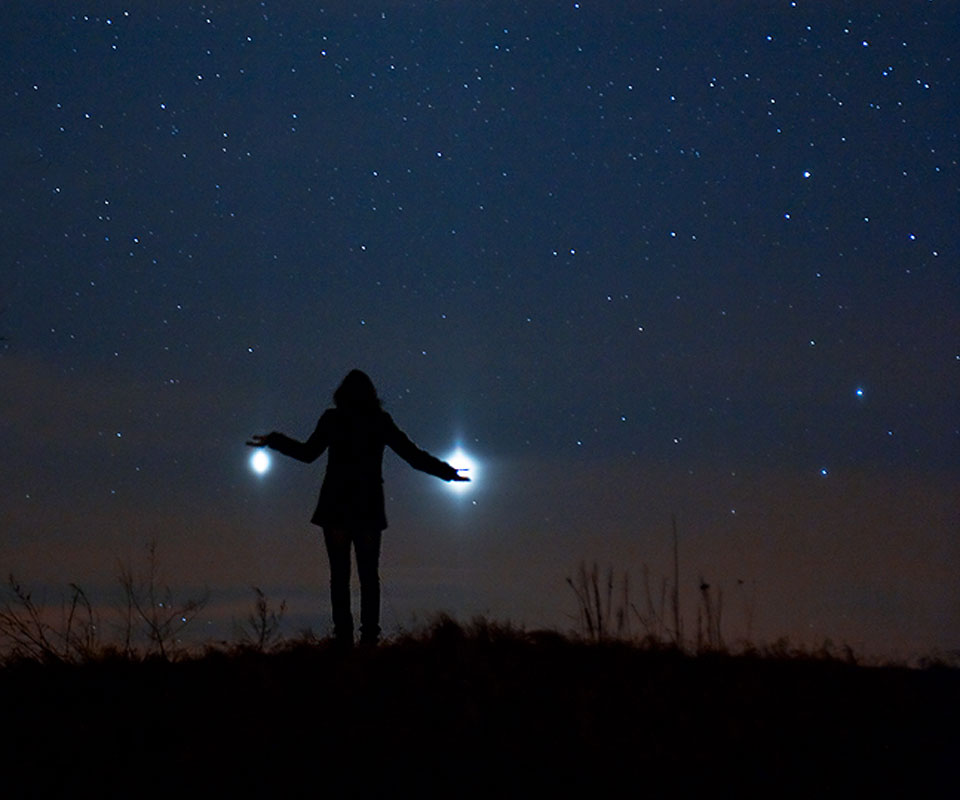 Jupiter and Venus from Earth
Image Credit: Marek Nikoden (PPSAE)
Explanation:
It was visible around the world. The sunset conjunction of Jupiter and Venus was visible last week almost
no matter where you lived
on Earth. Anyone on the planet with a clear western horizon at sunset could see them. This week the two are
still notable
, even though Jupiter has sunk below the brighter Venus. And if you look higher in the sky you can see Mars as well.
Pictured
above
, a creative photographer traveled away from the town lights of
Szubin
,
Poland
to image a near closest approach of the
two planets
almost a week ago. The
bright planets
were separated only by
three degrees
and his daughter striking a
humorous pose
. A faint
red sunset
still glowed in the background. Although
this conjunction
is drawing to a close, another conjunction between Venus and Jupiter will occur next May.
Source :
[link]
Some of the photos from around the world:
[clik on the photos for better views]
Jupiter and Venus Above Colorado's Flatiron Mountains
:
Jupiter and Venus (right) setting behind the Flatiron Mountains near Boulder, Colorado, with the peaks of the Continental Divide in the distance. Skywatcher Patrick Cullis took this photo on March 9, 2012.
Venus and Jupiter Seen Near Lisbon, Portugal
:
Jupiter and Venus (right) hang in the sky over Lisbon, Portugal, in this photo snapped by skywatcher Diogo Quirino on March 12, 2012. "In the background one can see the 25th April Bridge, built by the same company that built the Golden Gate Bridge in San Francisco
Venus and Jupiter Over Lake Superior
:
Skywatcher Shawn Malone snapped this shot of Venus and Jupiter hanging low over Lake Superior near Eagle Island, Michigan in March 2012.
Planets over Tallinn, Estonia
:
Jupiter and Venus light up the sky over Tallinn, Estonia
Venus and Jupiter Shine Above Mostar, Bosnia-Herzegovina
:
In this photo, snapped by skywatcher Tolga Bermek on March 12, 2012, Venus and Jupiter shine above the city of Mostar in Bosnia-Herzegovina.